After the huge success of The Exiled, which was created specifically for Wesley Snipes, the comic Soundtrack did win already several Awards in Best Music, Best Original Score, Best Hip-Hop and an Audience Choice Award at film festivals around the World and it's still in competition.
Famoe is working non-stop on several projects, and now they showed a preview of the upcoming Musicvideo that is loaded with CGI effects and a representation of a main character from Psychokiller's Graphic Novel "Necro".
Famoe opens up his own world once again in collaboration with Gifted Rebels and Rise Again Comics, and fuses his musical talent with a family of psychic assassins that are on their last mission — to kill each other…
The Music video and Soundtrack will be released along the Indiegogo Campaign for an Exclusive limited #1 Comic Edition on May 26th 2023 as a single release and a bonus remix with the producer's Magestick Beats and Efreezee for the remix.
You can find the pre-save link right here: Pre-Save on Spotify
The Indiegogo Campaign for the exclusive Collectible right here: Psychokillers Limited Edition
Stay connected with Famoe on all Social Media platforms as he gears up for the Comic release of "Psychokillers" (May 26th, 2023).
Follow his musical journey here:
instagram.com/itsfamoe | facebook.com/itsfamoe | twitter.com/itsfamoe
tiktok.com/itsfamoe | cameo.com/famoe | officialfamoe.com
For Interviews, features, bookings etc.
Please contact: contact@officialfamoe.com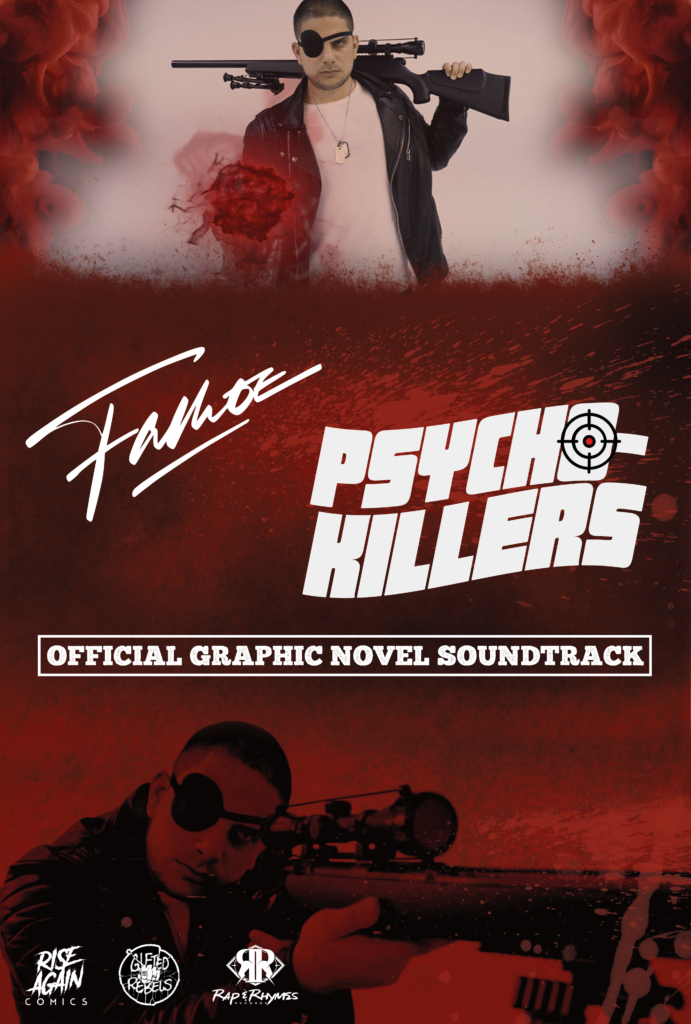 ---
Check out the allhiphop.com Source-Link here:
https://hiphopsince1987.com/2023/music/famoe-remains-unstoppable-with-another-graphic-novel-soundtrack-for-psychokillers/