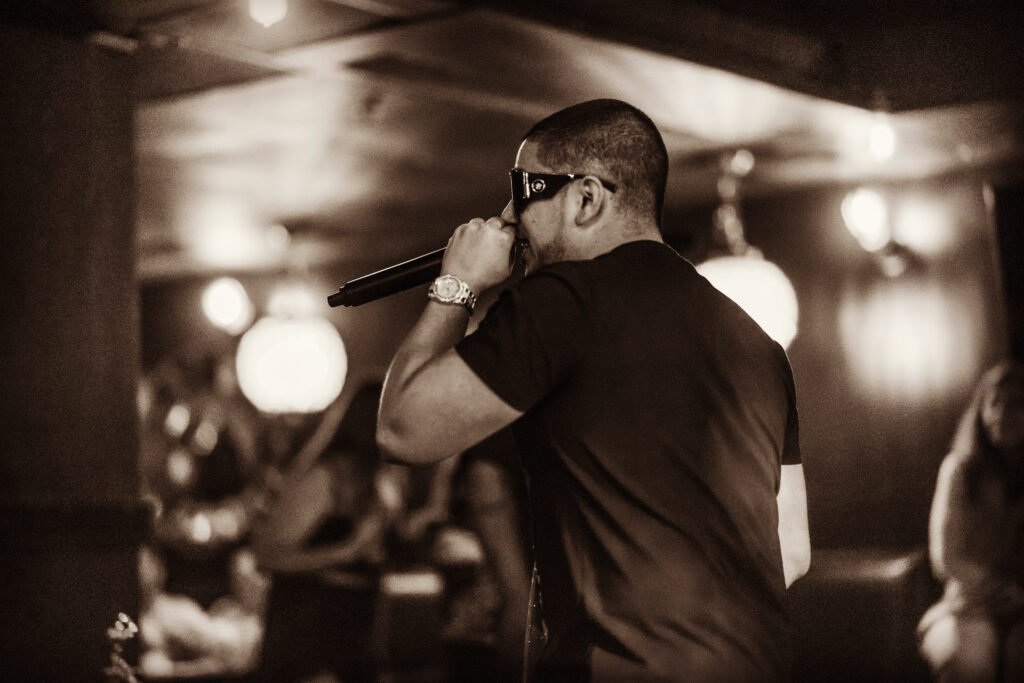 IT WAS A BLESSING. ESPECIALLY IF YOU HAVE BEEN
OVER THE YEARS THROUGH SO MANY UPS AND
DOWNS IN THIS INDUSTRY, IT FEELS LIKE A MOMENT
OF APPRECIATION AND A PROOF MARK THAT
EVERYTHING YOU DO IN LIFE FOR BECOMING A
BETTER VERSION OF YOURSELF DAY BY DAY IS
WORTH THE EFFORT, THE STRUGGLE, THE TEARS
THE SWEAT. THE BLOOD, THE PAIN, THE JOY AND THE
LOVE. TALIB KWELI WOULD PROBABLY SAY IT'S A
BEAUTIFUL STRUGGLE, AND OF COURSE, IT IS.
I WASN'T EVEN ABLE TO ENJOY WINNING THE
AWARD IN THE FIRST PLACE BECAUSE I HAD SO
MUCH STUFF AND MEETINGS AHEAD, PLUS
GOING THROUGH FLIGHT CANCELATIONS &
DELAYS. BUT THIS PIECE OF AWARD IS DEDICATED
TO JARED HANCOCK, THE MAN THAT EVERYTHING
STARTED WITH. REST IN PEACE! THANK YOU. ONCE
AGAIN. RICHMOND, FOR THIS OUTSTANDING
MERIT AWARD. I LOVE YOU.
I'MSTILL IN COMPETITION FOR OTHER AWARDS IN SEVERAL
COUNTRIES THIS YEAR, MAYBE IF GOD WANTS IT'S NOT THE LAST
AWARD THIS YEAR BUT THE WORK MODE IS ALREADY BACK TO
100% AN EP INCLUDING A FEATURE FROM TQ IS ON THE WAY THIS
YEAR TITLED "PARADIGM" A SHORT MOVIE WILL BE DONE FOR IT
AS WELL AND SOME BIG ANNOUNCEMENTS ARE COMING
ALONG THE WAY INTHE NEAR FUTURE WHICH CURRENTLY
CAN'T ANNOUNCE DUE TO THE STUFF WE ARE CURRENTLY
WORKING ON. THANK YOU, @INMUSICOFFICIAL, FOR HAVING ME
AND WATCHING ME OVER THE LAST MONTHS. I APPRECIATE
BEING A PART OF THIS COMMUNITY.
WITHOUT LOVE AND SUPPORT THINGS WOULDN'T WORK OUT. 
ONE LOVE – FAMOE
---
Check out the Inmusicofficial Source-Link here:
https://www.instagram.com/p/CfFI8dCMSye/?utm_source=ig_web_copy_link