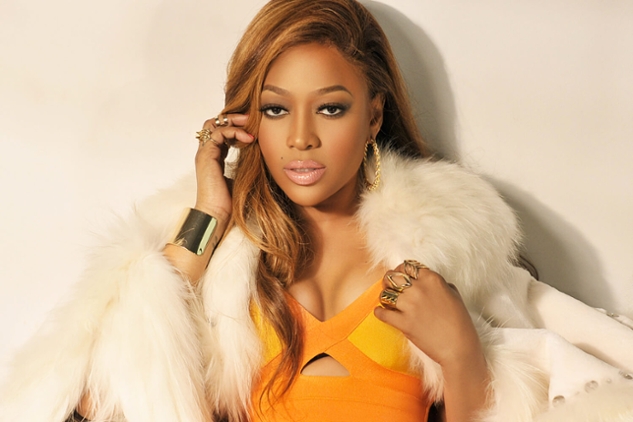 Trina
Rapper
Miami-based rapper Trina arrived with an appearance on Trick Daddy's 1998 song "Nann," a track that showcased her unapologetically raw and raunchy style and reached the Top Five of the rap chart. She further cemented her robust image on a series of popular solo albums including 2000's Da Baddest Bitch, 2002's Diamond Princess, and 2010's Amazin', all of which hit the Top 20.
Born Katrina Laverne Taylor in 1978 in Miami, Trina grew up in the Liberty City neighborhood. Her father was originally from the Dominican Republic and her mother was from the Bahamas. Graduating high school in 1992, she initially pursued a career in real estate while working on hip-hop music on the side. She eventually caught the ear of rapper Trick Daddy, who featured her on his 1998 song "Nann," which hit number three on the Billboard Rap Songs chart. Buoyed by the success, she officially joined Trick Daddy as a member of the Slip-n-Slide label roster. She made her solo debut in 2000 with the Atlantic-distributed Da Baddest Bitch, an album that landed at number 11 on the Billboard Top Hip-Hop/R&B Albums chart and was eventually certified gold by the RIAA. She next paired up with a higher-profile cast of collaborators -- including Missy Elliott, Eve, Just Blaze, and Kanye West -- for 2002's Diamond Princess, her first in a long streak of full-lengths that reached the Top 20 of the Billboard 200.
The similarly star-studded and very polished Glamorest Life arrived in 2005 and contained the Top 20 pop hit "Here We Go," a ballad featuring Kelly Rowland with additional songwriting input from Teedra Moses. Following 2008's less slick Still da Baddest and 2010's more sophisticated Amazin', Trina left Slip-n-Slide and continued activity with mixtape releases, occasional singles, and appearances on numerous tracks headlined by Juicy J, K. Michelle, and Run the Jewels. The 2017 single "Damn," featuring Tory Lanez, sealed a several-year gap. However, delays found Trina returning in 2019 with The One, issued on Fast Life Entertainment and her own Rockstarr Music Group imprint. Included on the album was the single "BAPS" with Nicki Minaj.
~ Heather Phares & Andy Kellman, Rovi