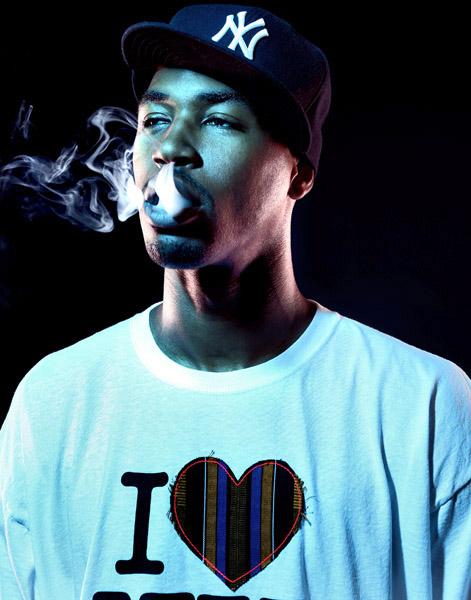 Serius Jones
Rapper
Known for his magnetic personality, witty realism, incredible wordplay and distinctive voice, Serius Jones is planting his seed in the music industry. At only 24 years of age, the New Jersey born emcee is set to unleash his distinctive sound onto the world. His repertoire includes obliterating unsuspecting victims in lyrical battles and cultivating ground breakin music. After twelve consecutive victories, Jones captured The Fight Klub's AllHipHop.com 2005 Battle Championship and cash purse by defeating the reigning 2004 Fight Klub champ Jin, formerly of the Ruff Ryders. This was a wake up call to the new generation of emcees, and to the music industry as a whole.
Serius began focusing on his rap career as a college freshman at Florida A and M University. Frequently huddled in playful ciphers, he decided to enter a freestyle battle, and it was then he realized the power of his word and true talent for captivating a crowd. Jones caught the eye of now multi-platinum producer Needlz, who noted the young emcee's insatiable passion, broad appeal, and unparalleled charisma. Needlz decided to support Serius's talent with production resources, however after a vacation back to his hometown of Englewood, New Jersey, Jones was incarcerated, temporarily derailing his plans for success.
After his release, Serius became relentless in his approach to breaking into the music industry. Setting out to develop the dimension of his unique sound, he has been collaborating with platinum producers Needlz (50 Cent, Game, Young Buck, Cassidy), Neek Rusher (Cam Ron, Trey Songz, Raekwon, Talib), and SupaSonics (Cassidy, Grafh). The team is pushing past the structure of today's music to create an archetype for their future. "Serius is an amazing artist to work with," Needlz beams. "He is a funny, charismatic, approachable guy that is always coming up with new ideas and concepts that the average person would never think of. It's rare to work with someone that has a personality so transparent through their music."
One listen to his musical offerings solidifies that Serius possesses a missing voice in today's music. The sub shaker lead off single "Serius" proves that he is guarding his spot with the lyrical prowess of a veteran. Spitting witty taunts and heavy-handed lyrics, the track is an instant radio favorite. Jones seamlessly travels from the bravado of battle rhyming to the soul-searing monologue "Voices". Chronicling his trouble with the law, callings to re-enter the hustle game, and his path from choosing right from left, Jones expresses his raw emotions candidly. "I just speak about what I've been through," Serius explains. "I've been from universities to the penitentiary, from corporate America to barber shops. I've had my hand in a lot of things."
Serius Jones is building his vision day by day, as his fan-base expands within the "Life Is Serius" movement. With an album brewing and battle stripes under his moniker, the self-proclaimed "Corner Store Entrepreneur" is ready to bring his music to the national front. "I've sold over 8,000 mixtapes, from barbershops to corner stores, to the trunk of my car", says Serius. "Now I'm ready to take the Life Is Serius movement to the next level."