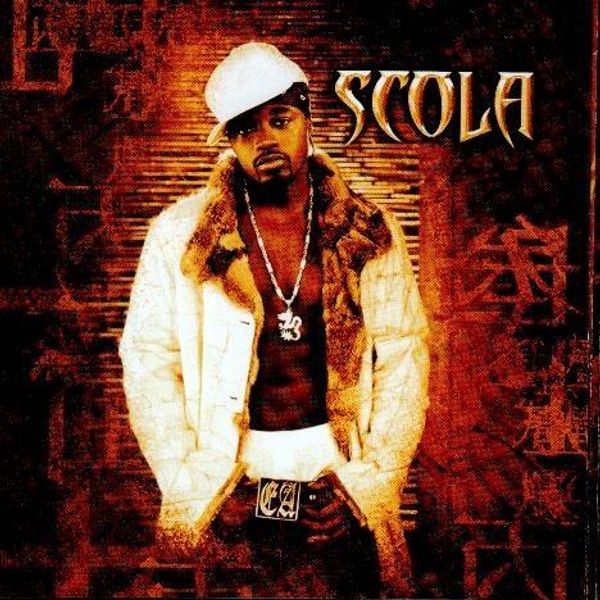 Scola (Dru Hill)
Singer
Scola (born Rufus Waller on March 2, 1978) is an African-American singer, dancer and musician. Scola is best known as the fifth member of multi-platinum R&B act Dru Hill, a group he has written and sung lead on songs such as "I Love You", "Old Love", and "I Should Be". He has also recorded his own solo R&B album "From EA To Cali", on his own label Victory Records. He is also known as Ruscola. Where he has singles like Let's Get Personal & Mood For Love from the album One Love...One Struggle.
Early Life
In 1992, Scola was part of a local group called The Perfect Combination. Perfect Combination consist of Scola, Dae Dae & Jamieo, were they got their first deal with Elektra Records. Shortly after the group disbanded. And Scola was one of the featured guest and producer of Woody gospel project. He was also featured on Woody's track "How Can I Desert You" along with Ruff Endz.
As Ruscola
In 1996, Waller, as "Ruscola", released his debut single, "Let's Get Personal". It was later followed by his first album. "One Love, One Struggle". The popularity of "Let's Get Personal" resulted in a great deal of airplay in Baltimore and other cities, and established Waller as a local favorite.
The Dru World Order project
Dru World Order was placed on indefinite hold, and Sisqó began work on a second solo LP, Return of Dragon. "Without You" was issued as an album track on Return of Dragon, which performed below expectations after its June 2001 release. By the end of the year, Sisqó and Nokio had begun plans to reassemble Dru Hill, enlisting Baltimore associate Rufus Waller, who performed under the name "Scola", as a replacement for group member Larry "Jazz" Anthony who wanted to pursue a solo career. Def Jam did not want to keep Dru Hill as a trio with Sisqó, Nokio, & Woody so Sisqó asked Woody to ask Scola to join. Scola became the group's new fourth member but Jazz changed his mind about leaving the group and returned and Scola became their fifth member along with all four original members.
Woody eventually arranged a solo deal with Kirk Franklin's Gospocentric Records, which released his gospel album, titled Soul Music, on April 9, 2002. Scola wrote the songs "My Homie" and "No Matter What" for Woody's album, and sings backgrounds on several tracks.
Dru World Order
Dru World Order was released on November 26, 2002, two years after its original planned release date. Nearly all of the album's tracks were produced by Nokio, who sung lead on the tracks "She Said" and "Men Always Regret". Producers such as Bryan Michael Cox and Kwamé also made contributions. Most of the album's tracks featured Sisqó, Jazz, Woody, and Scola sharing the leads, including the lead single "I Should Be...". "I Should Be..." was a Top 30 pop hit and a Top 10 R&B hit, while its follow-up "I Love You" failed to make a strong impression.
Beyond Dru World Order
By 2005, Dru Hill had been released from their Def Soul contract and had disappeared from public view.
Def Soul released a greatest hits compilation, Dru Hill: Hits, on October 11, along with a corresponding DVD collection of the group's music videos. Both collections included Sisqó's biggest solo hits, "Thong Song" and "Incomplete" alongside the Dru Hill songs.
During the summer of 2007, Scola released a slow jam compilation CD entitled Scola's Lost Treasures. He was also working on a solo project called From EA 2 Cali, which never was released.
During an interview with DJ Holiday, he stated he was releasing "Quiet Money" in the near future.
Woody's & Scola's departure
In early 2008, the original quartet version of Dru Hill began touring alongside fellow 1990s R&B acts Tony! Toni! Toné!, Bell Biv Devoe, and their former producer Keith Sweat. On March 6, the group appeared on WERQ, a Baltimore radio station, to promote their reunion. In the midst of their interview, however, Woody announced he was quitting the group again to dedicate himself to his gospel ministry. A YouTube video shows Sisqó walking out on the interview as a result, and Woody and Nokio fighting while Jazz and the manager Kevin Peck tries to break it up. The group held a contest in their native Baltimore for a replacement for Woody, settling upon a new singer, Antwuan "Tao" Simpson. The group never said why they did not keep Scola in the group, although it was later stated by Nokio that "five people [mess] up the money." Before then, Scola however came out and said the reason is that Woody didn't want him in the group anymore because they had a falling out over money issues.