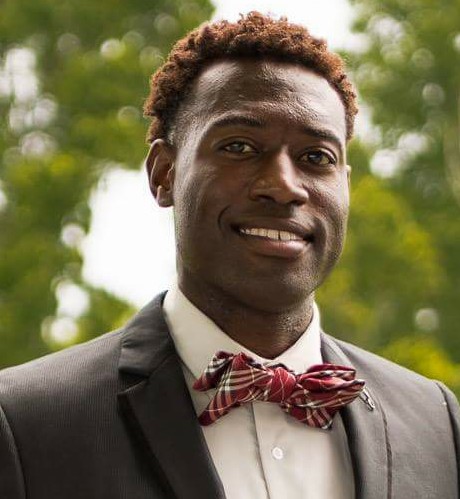 Hasaan Rasheed
Actor / Executive Producer
Hasaan Rasheed has dedicated his life to helping people become fit and show them how to improve their quality of life through health and fitness. Hasaan was born and raised in Dallas, Texas and graduated from Dallas Carter High School in 2006. He is a former track All American and 2010 Cum Laude graduate of Morehouse College with a degree in Kinesiology and Health Physical Education. He was also an Oprah Winfrey Scholar from 2007 to 2010 and helped to present an award as a special guest on the Oprah Winfrey Finale Show. In 2011 he received his Master's in Education with a concentration in Biomechanics from Auburn University, where he was also a full-time professor and Long Jump specialist. Hasaan has assisted in coaching/mentoring both AAU, USA, and Collegiate athletes for the past eleven years and has been an advocate for helping the underprivileged attain goals outside of their environmental influences; both academically and athletically. He was a full-time professor and Assistant head track coach at Arkansas Baptist and Philander Smith Colleges in Little Rock. In May 2017, Hasaan completed his last Doctoral course in Healthcare Education from Nova Southeastern University.
Hasaan is a successful business man and is the CEO of two businesses and a nonprofit organization. Total Body Fitness Training LLC is his physical fitness company where he provides personal training services to clients that include toddlers up through professional athletes. Him and his team work with people from all types of backgrounds regarding their fitness and offer them one on one or small group services. During the school and summer year the company advocates afterschool programs specifically for health and fitness.
The second business created by Hasaan and Morehouse brother, Andrew Cyrus, is an acrobatic dunk company called Dunk Doctors LLC. Him and his team perform halftime acrobatic trampoline slam dunk entertainment for the Memphis Grizzles as well as for other leagues and community events. The team travels extensively showing off their acrobatic moves and wows crowds of all ages.
Hasaan is the founder of a nonprofit program called, All My God Children, Inc. The focus of this organization is to impact the youth grades K- 12 in areas of after school fitness programs, assisting kids who are continuing to college as well as those who want to go back to college completely. Ultimately, the goal is keep more youth off the streets, fight obesity and to educate more of our future leaders. In order to achieve these goals, the staff of All My God Children, Inc. provides partnerships with college coaches, college administrators, investors, recruiters, youth educators, mentors, interns, and more. The vision is worked through providing summer fitness camps, by going to public and charter schools, and local community and private colleges in the area.
Family is extremely important to Hasaan, he comes from a large family and has obtained great support from his parents throughout his career. He is the Godfather to seven energetic kids, four of which he has raised as his own since their birth. In 2015 he adopted his 13-year-old cousin in order to give him a better opportunity in life. His kids along with family and friends are the driving force that motivates him to keep striving for the top.
Hasaan took to Hollywood and utilized his fitness in the Marvel Black Panther movie as a Kings Gaurd of Wakanda in 2018. Since then he was featured in The Legacies CW show and is currently the lead character and Executive Producer for feature film War From The Archives. Stay tuned as he continues to make a positive impact on the world.